Jumping right in – and jumping head first into problems! But ever your servant I thought I should aprise you of my delopments in the world of jumpsuits.
In the interest of sewing honesty this blog contains some graphic muslim images some readers might find distressing 😉 .
Well, I did a quick muslin of the BHL Holly trousers (is it trousers or is it pants now? I'm all confused, so I'm sticking with trousers, because that's what I learnt at school ca 1980).
I tell, you this is the easiest pair of trousers you'll ever sew! And in fact they fit really well, straight from the envelope (size UK 14, no changes at all).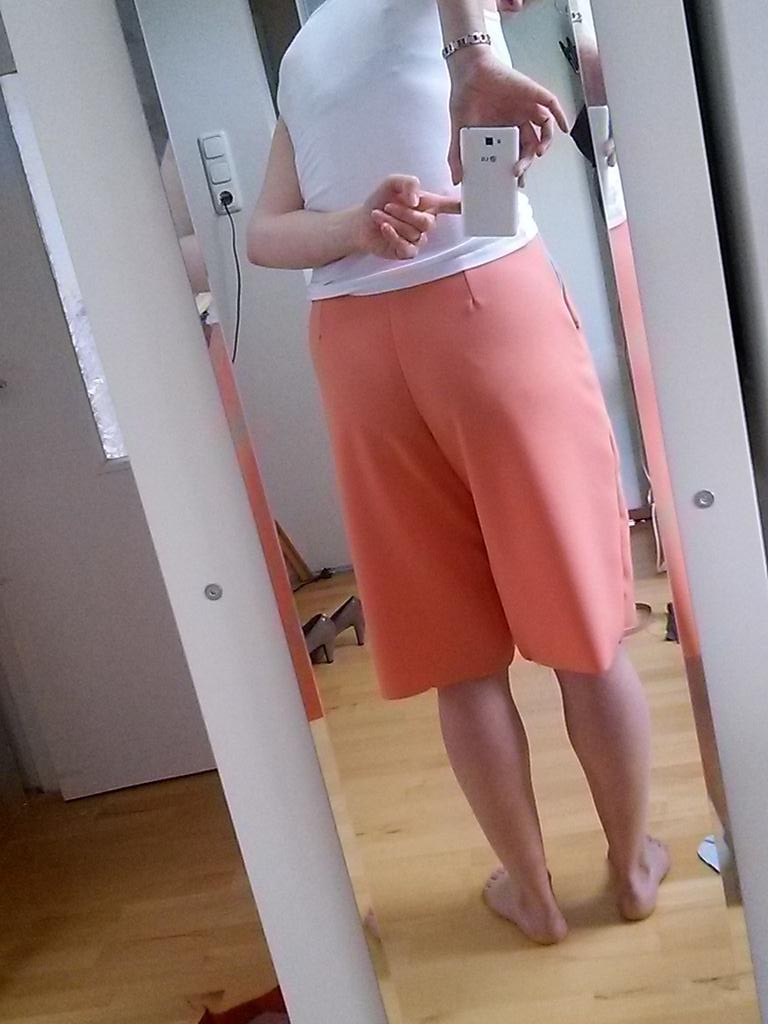 There must be a cleverer way of making a belfie, but I've only just got the hang of normal selfies. Baby steps!
Anyways, the back is fine, I think, inspite the snug on the butt-ness the envelope scared me with.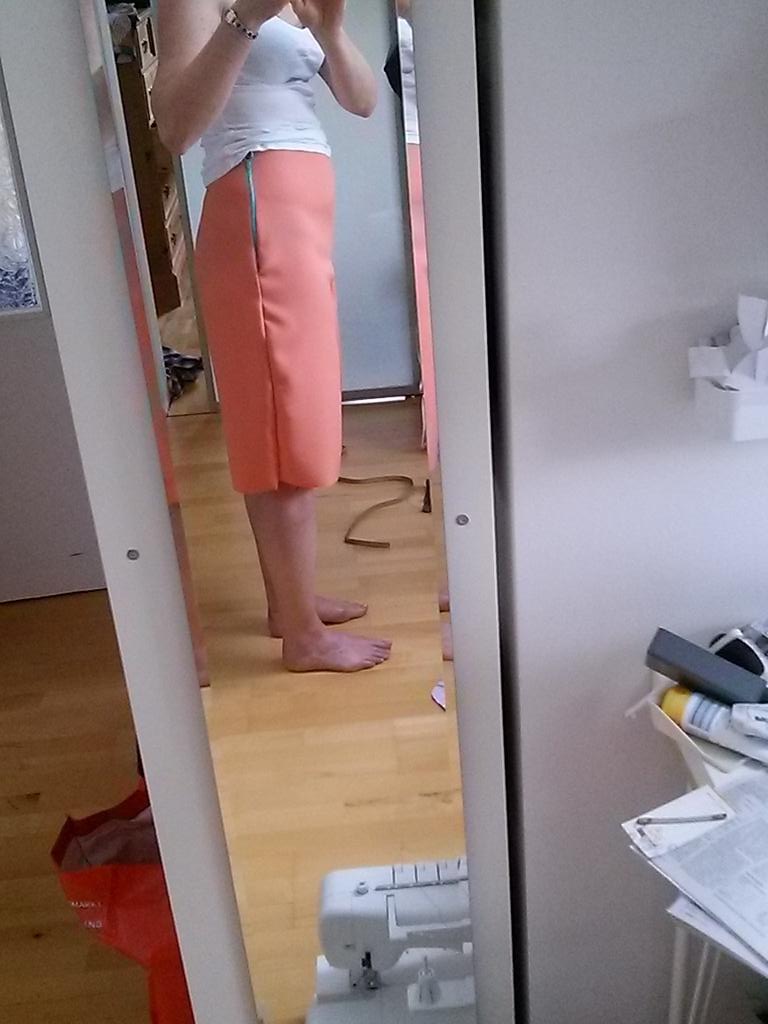 The fit from the side is good too – BUT it's very high-waisted and body-fitting across the tummy. And that is, well, my problem area. I really hate drawing attention to the tummy roll, so this is a no go for me.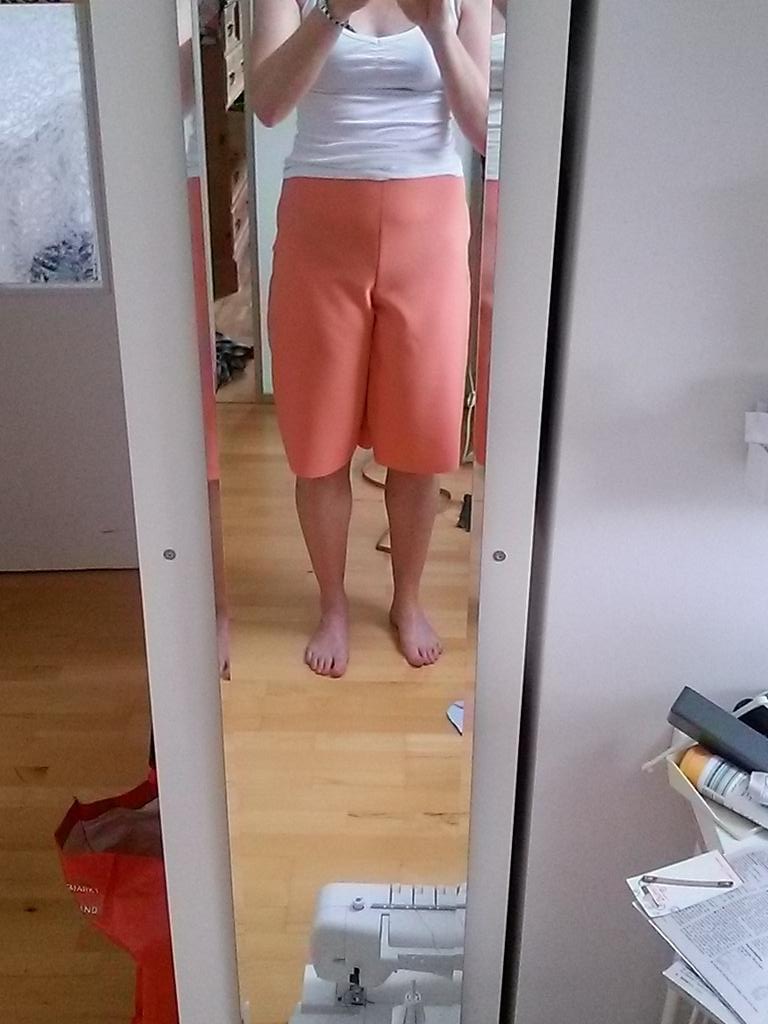 The front fit might need a little bit taken out of the front crotch, but nothing drastic. But you can see the tummy problem again. Would never wear that! But that is no criticism of the pattern. In fact I'm impressed with the fit, it's just that it clings to the wrong place for my shape.
I tried lowering the waistline so that is hits right across the tummy roll. That is a lot better, but still not great. So right now I'm wondering whether to use the Holly bodice and another pair of wide-legged trousers for the bottoms.
Maybe I could lengthen the culottes? They have pleats across the tummy and the added benefit of pockets. I see myself slouching next to some imaginary pool, cocktail in one hand, other hand in pocket, free jazz playing in the back ground. Nobody say that my interior monologue isn't working!
So, where's it at regarding your jumpsuits? Do tell!
Tagged: #jumpingintojune, BHL, By Hand London, jumpsuits, sewing